Ethical Commercialization
IP Advocate is committed to providing the academic research community with current and critical information about technology transfer and advancements in commercialization of intellectual property.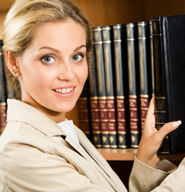 We believe that ethical commercialization begins with academic protocols insured by responsible university policies. Proper and consistent university technology transfer is crucial to preserving the foundation of academic research and innovation. As a result, it should be the primary objective of every university Technology Transfer Office (TTO).
This section features articles, information and papers promoting socially responsible licensing and best practices for commercialization of academic discoveries. We hope this information will help you better prepare to protect your inventions and intellectual property.
Scientific and technological advancements born out of academic research are progressing at a staggering rate. While the Bayh-Dole Act provides the protocols for which universities utilizing public funds for research can distribute their findings and benefits to the public; it is silent on the methods and conduct of the university technology transfer offices (TTO) commercialization efforts. Therefore, consistent technology transfer best practices are necessary to ensure these innovations reach their intended audience without haste or waste.
University TTOs have evolved singularly with varying degrees of consistency from institution to institution. Transparent operations, open communication and a spirit of cooperation and mutual understanding between the university, its technology transfer office and its researchers are all requisite in ensuring the best interests of the public and mankind. Those universities supporting their researchers will emerge as forerunners in the future of innovations and academic leadership.
IP Advocate believes that socially responsible and ethical technology transfer is critical and should be a primary objective of every university TTO. In this spirit, IP Advocate has established as one of its goals to promote ethical commercialization of innovations on behalf of the public welfare.
In this section you will find articles, presentations and university policy statements focusing on socially responsible technology transfer operating in favor of society at large.
Presentations
In the Public Interest: Nine Points to Consider in Licensing University Technology
Global Health Partnerships and Academic Technology Transfer
Pathways for Enhancing Access to Health Technologies through Improved IP Management
A History of Office of Technology Licensing - Stanford
University Policy Statements
Socially Responsible Licensing at U.C. Berkeley
University of Florida Policy Statement
Lehigh University Policy Statement
University of Washington Policy Statement